£139.00
exc. VAT
£166.80
inc. VAT
| Bulk Buy Discounts | |
| --- | --- |
| Purchase Quantity | Discount |
| Purchase 2 or more Huawei Accessories | 5% |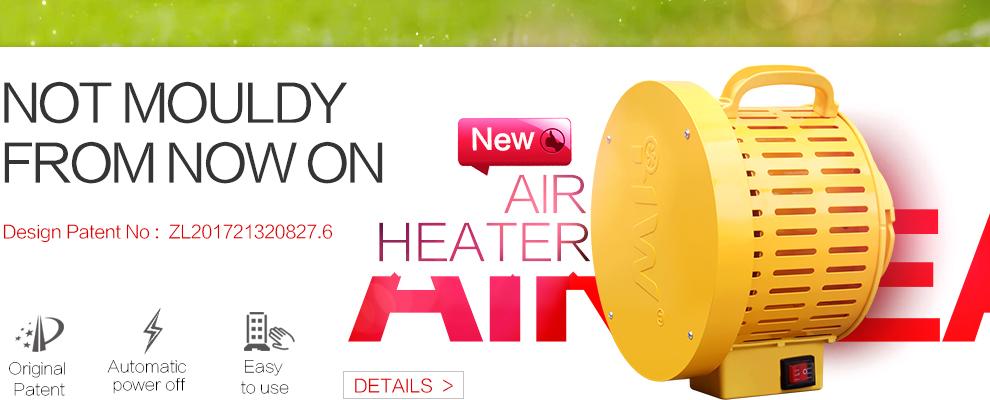 Discover the inflatable industry's only air heater.

The Huawei Air Heater will push warm air through your inflatable and help dry out any water inside, it will speed up your drying times for wet inflatables either from rain or cleaning.

What is the Huawei Air Heater? 
The Huawei Air Heater is an optional attachment purchased seperately or in a bundle pack for Huawei Air Blowers: REH-1.5E, REH-2E and REH-1E. The Air Heater plugs in separately and pushes warm air into the inflatable, allowing a flow of warmer air to dry out moisture and prevent inflatables or bouncy castles from mould.
Huawei Air Heater: how do we use it?

The Huawei Air Heater is designed to take out the frustrating part of inflatable cleaning by reducing drying times to give you more time to plan your business.
To get the best out of the Huawei Air Heater, please follow the below steps:
1. Turn off your inflatable or bouncy castle and connect the air heater to the bouncy castle fan via the "twist in, twist out" mechanism - simple and takes just a few seconds.
2. Turn on your air heater, whislt leaving the bouncy castle fan off, to allow it to heat for 1-2 minutes.
3. Open any deflation zips or outlets on the inflatable.
4. Turn on the bouncy castle blower (We recommend the 1HP for use with Air Heater)
5. Allow the air to flow through and dry out the inflatable.
| SPECIFICATION | |
| --- | --- |
| Size L x D x H (mm) | 335 x 315 x 280 |
| Packing Size (mm) | 345 x 325 x 290 |
| Power (Watts) | 2500 |
| Certifications | CE - TUV |
| Weight (kg) | 5 |
| Warranty | 12 Months |